St Peter Port Christmas Lights Switch On – Saturday 26th November 2022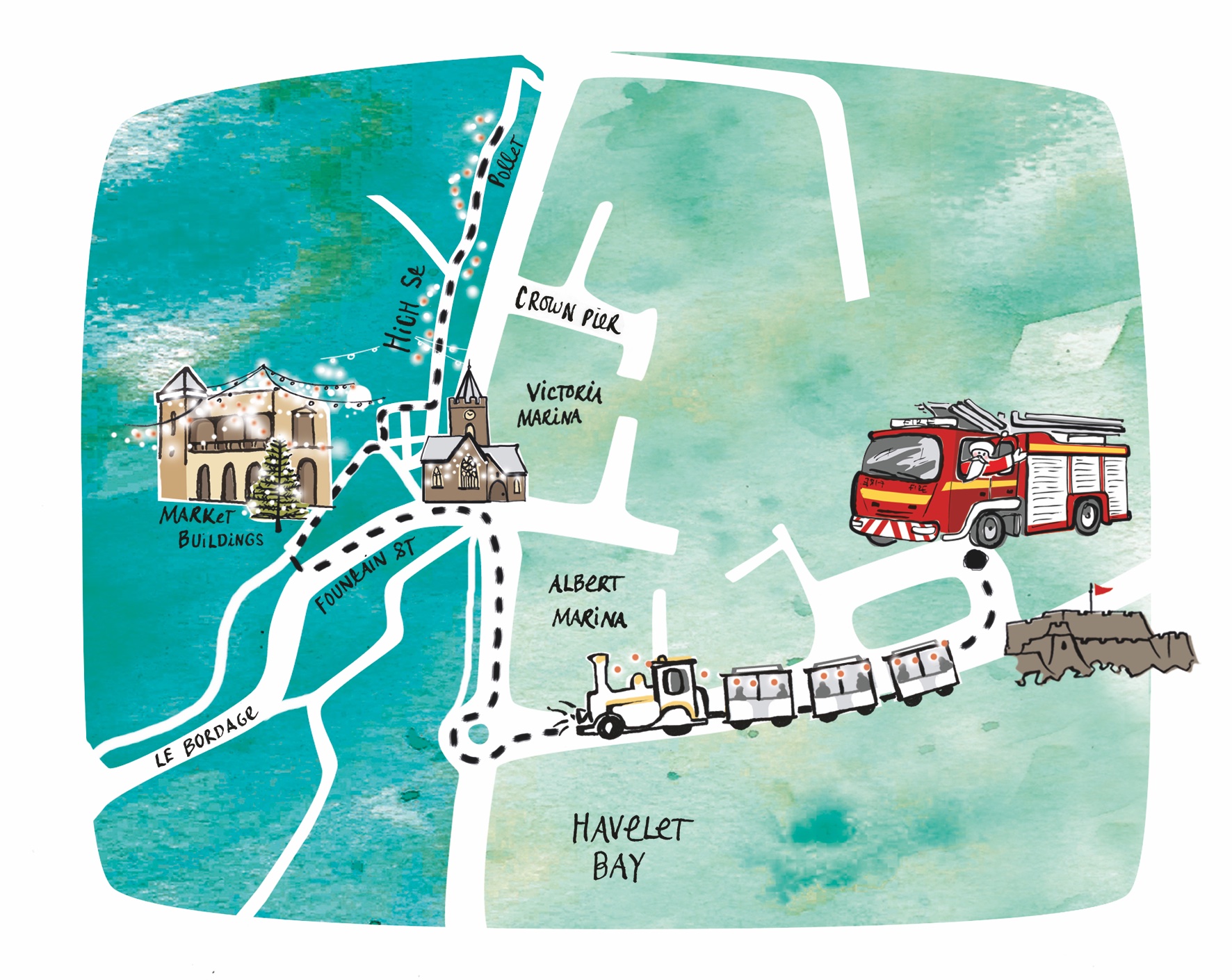 St Peter Port Christmas Lights Switch On – Saturday 26th November 2022
This year the Parade will be starting at 3.45pm, when Father Christmas will be arriving by fire engine near the Model Yacht Pond, before taking the Petit Train around town.
There will be entertainment taking place in the Market Square around the Christmas Tree from 4pm, before Father Christmas and his elves come to join in the fun and turn on the lights at 5pm.
After switch on Santa and his elves will walk through the Arcade, along the High Street and down Le Pollet. Retailers will be staying open till 6.00 pm for Christmas Shopping.
22nd November 2022
Christmas Lights charity needs funding for future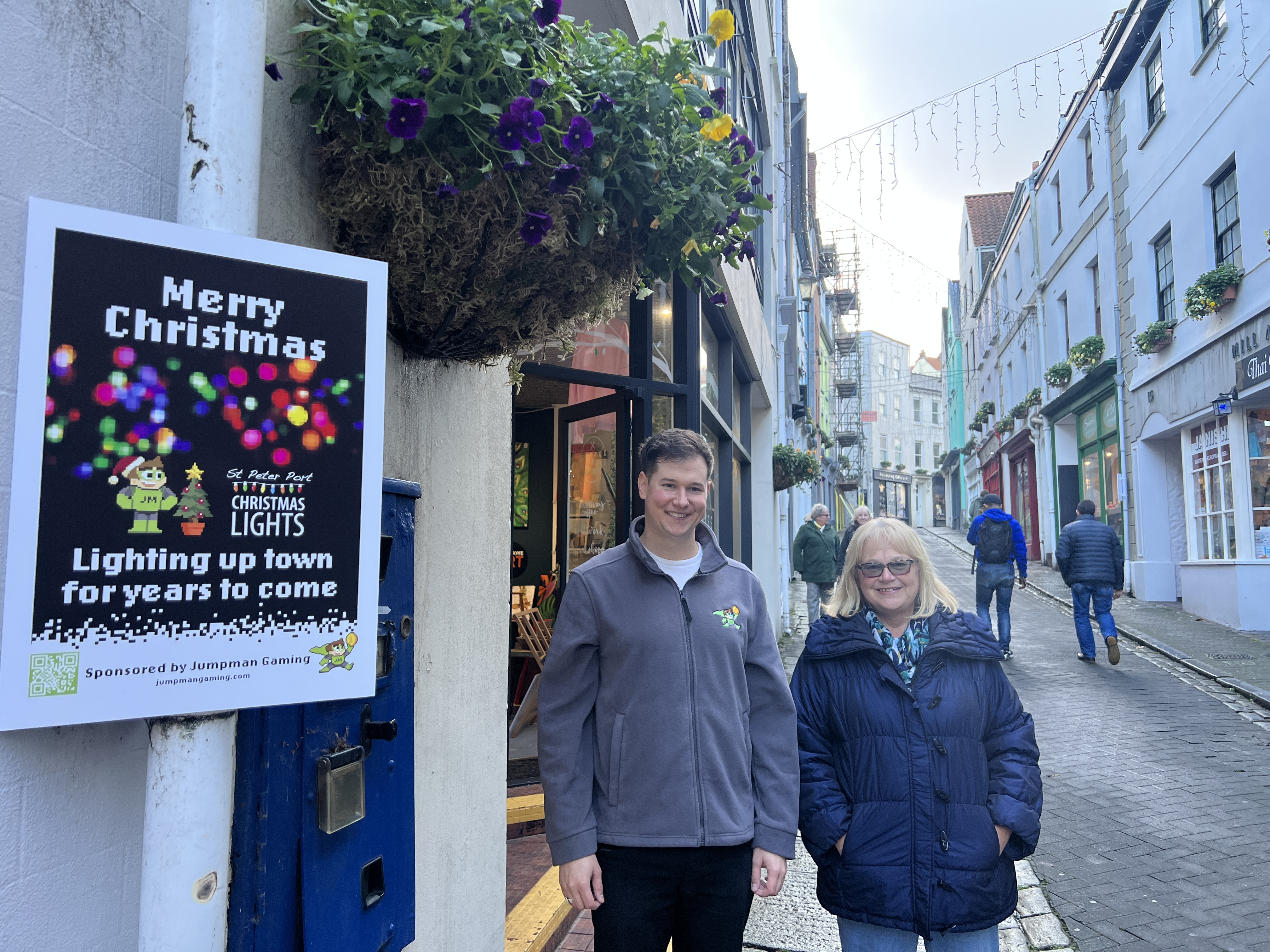 The St Peter Port Christmas Lights charity has launched a second fundraising scheme aimed at restoring St Peter Port's wire supports, fixings and power supplies which all make up the infrastructure that facilitates each year's displays in time for Santa's St Peter Port light switch-on. The new fundraising campaign has been run in conjunction with Jumpman Gaming who have begun the fundraising activity with a £2,000 donation. The Christmas Lights charity is aiming to raise £25,000 to support the redevelopment of St Peter Port's Christmas Lights infrastructure over the next 3 years.
Jax Robin, Acting Chair and Trustee of St Peter Port Christmas Light charity, said: 'Every year we aim to raise £36,000 to enjoy the lights in our streets around the festive period. This year we have a greater challenge to raise an additional £25,000 over the next three years, to restore the infrastructure that supports the display. These important works will ensure that future displays are safe for the community.
'We would like to thank Jumpman Gaming for kicking off the infrastructure fundraising. Upkeep of the infrastructure has been traditionally involved with our annual fundraising activity however, due to the amount of development needed for this year's display, we have decided to set up a dedicated fundraising campaign. Thankfully, Jumpman Gaming's donation has allowed us to begin work ahead of the 2022 display.'
Jumpman Gaming's donation will directly be used to support infrastructure changes in the Old Quarter, Mill Street, Mansell Street and Contree Mansell. This area, which is at the top of the priority list following a recent maintenance report, is currently undergoing the start of a rejuvenation programme.
Kris Kukula, Managing Director at Jumpman Gaming, said: 'The St Peter Port Christmas lights are enjoyed by everyone who travels into town during the festive season. It's crucial that this staple celebration in Guernsey's calendar is safe for years to come. We're delighted our donation can make a small step in securing this fantastic display.'
The charity will also be selling a number of festive items through its website and social media pages from September including Christmas napkins, aprons, Christmas cards and cushions and will be holding its annual quiz on 12th November to raise money for this year's display. They will also have a stall at the Round Table's Christmas Charities Fayre at Beau Sejour on Sunday November 20th.
+ past bulletins